Strength, Stability & Independence, Through Shelter
People in your community and all over the world partner with Habitat for Humanity to build or improve a place they can call home. Habitat for Humanity Fiji continuously strives to match technologies, materials and methods of assistance with the needs of the most vulnerable in practicality, cost and social acceptability. Below are some of the projects Habitat for Humanity Fiji are involved in.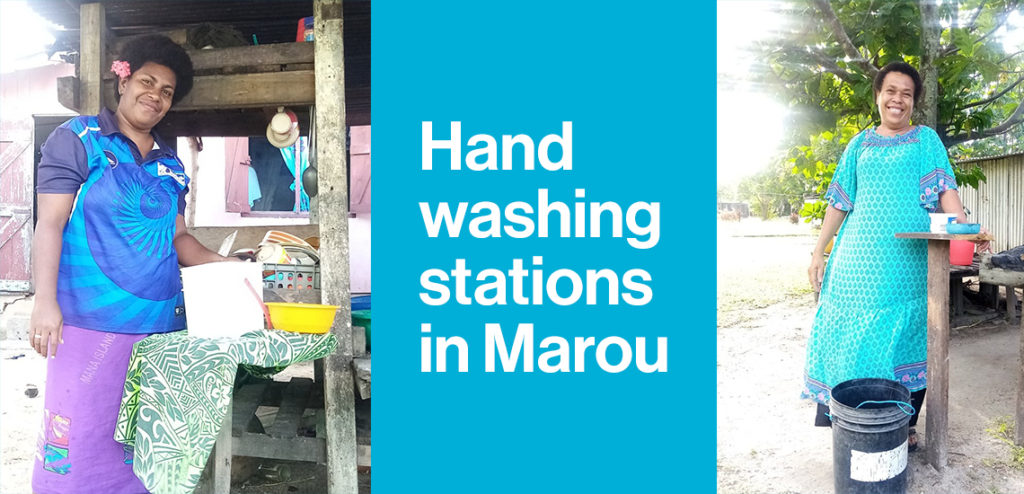 Most of the 18 communities that Habitat Fiji is working in has running water, however for many of these communities (and this is quite common in settlements and villages in Fiji) access to taps is shared. In some instances one or two taps are shared among a few households along with a common shower and toilet. Sometimes these shared taps can be a bit of a distance for some of its intended users and even more inconvenient for people with disabilities, mothers caring for children and elderly people.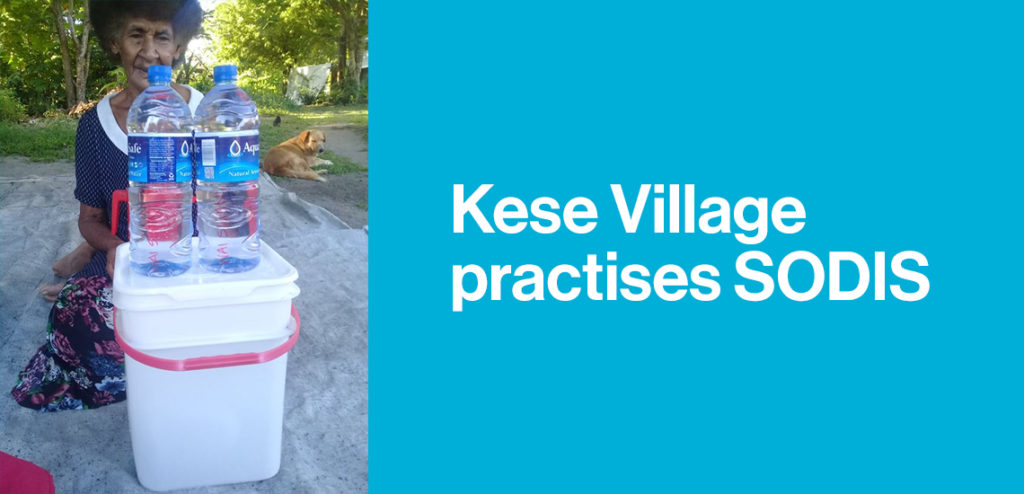 For Kese Village in the Yasawa group of islands, Solar Water Disinfection is now commonly practised to ensure their water is as safe as possible for drinking. Solar Water Disinfection or SODIS involves filling clear plastic PET bottles with water and exposing the bottles to direct sunlight for at least 6 hours.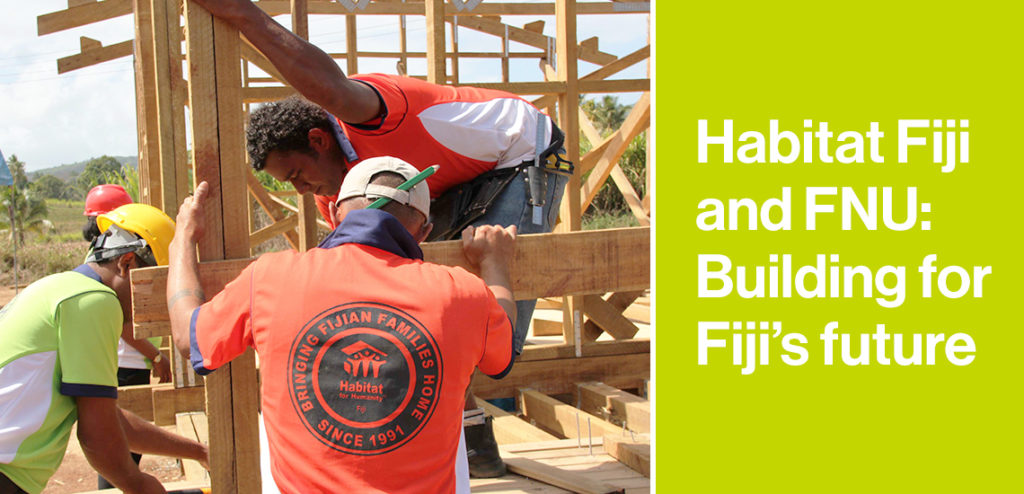 Fiji has a shortage of trained carpenters, prompting Habitat for Humanity Fiji (HFH) to partner with Fiji National University (FNU) to deliver construction training to 120 students. The community focused program is funded by the United Nations Development Program and will include training in wooden house construction, block house construction and sanitation and household plumbing through FNU's Community-Based Non-Formal Education (CBNFE) program.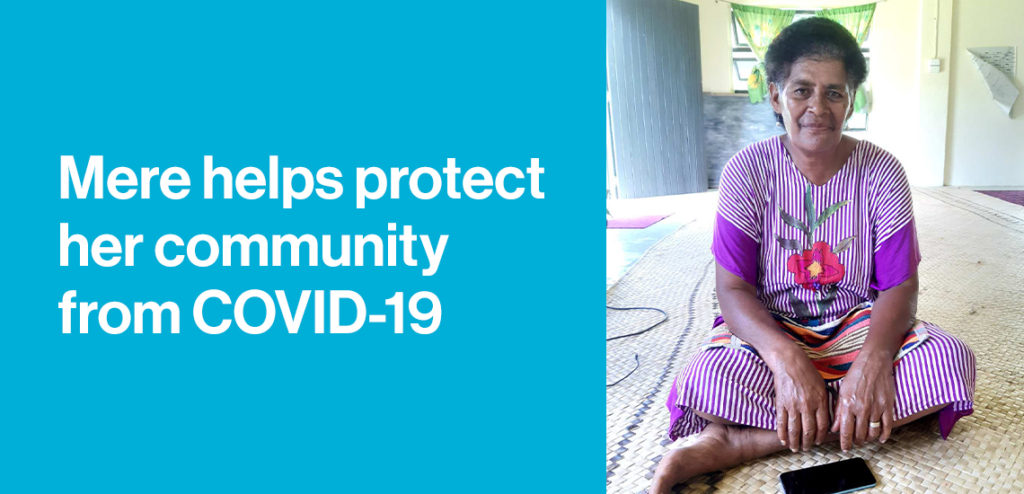 Mere is a health worker in Malevu Village, Fiji. Like many front-line workers Mere has been protecting her community in their fight against COVID-19. This pandemic can be a traumatic experience particularly for people living in rural and remote locations where access to affordable and quality healthcare is limited.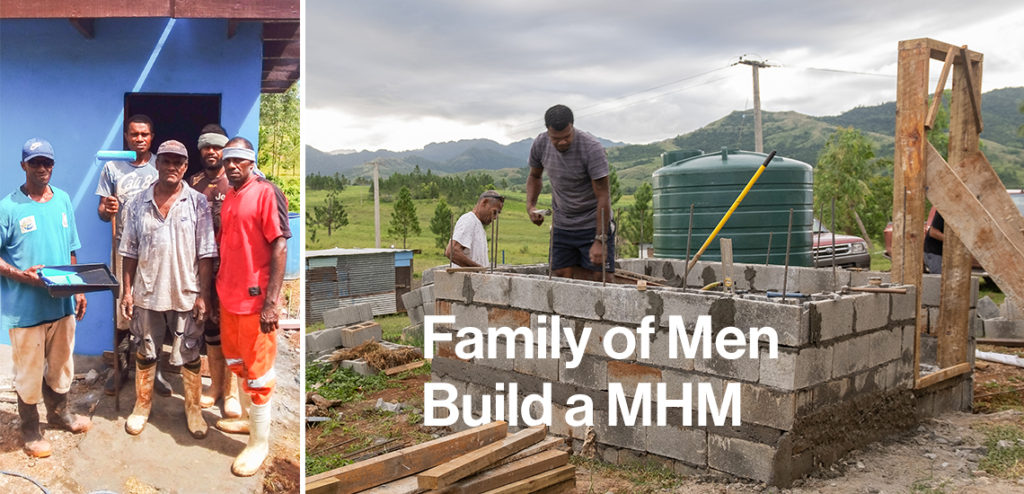 Nalaba District School is located in the Nalawa area of the Ra province in Fiji, a one hour drive from its closest township. This is one of six schools where Habitat Fiji is piloting the build of Menstrual Hygiene Management (MHM) blocks. MHM blocks are fitted with a shower and change space for female students to use should they experience their first periods or menses unexpectedly while in school.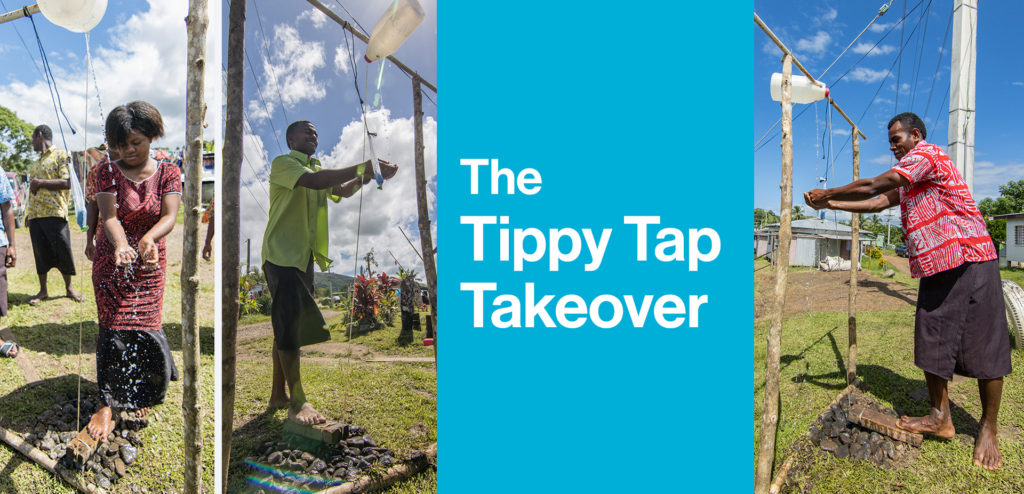 When our WASH teams begin working  in a community, we don't normally see impacts or outcomes until the fourth or fifth engagement. However, since we've started introducing Tippy Tap building demonstrations in our early trainings, we have found that some of the communities we work in begin erecting tippy taps on their own accord immediately after our first or second engagement with them. Tippy Taps don't cost much to create, they don't use as much water as a running tap and can be setup anywhere making hand washing a more convenient and frequent exercise.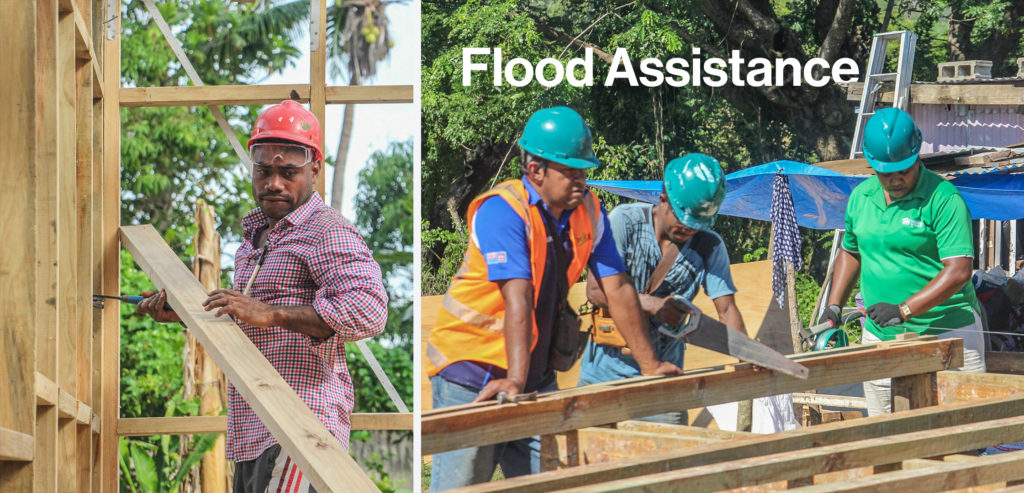 In March of 2012, Fiji went through some of the most severe flooding it's experienced in decades. It left thousands of people homeless and 11 killed. The aftermath of the flooding would also leave tens of thousands of people at risk of respiratory illnesses and dengue fever. Hundreds of homes and businesses in towns and villages on the western part of Viti Levu were inundated in waist-deep water from overflowing rivers and streams. Clean drinking water was scarce, and stagnant water increased the risk of exposure to mosquito-borne diseases like dengue fever.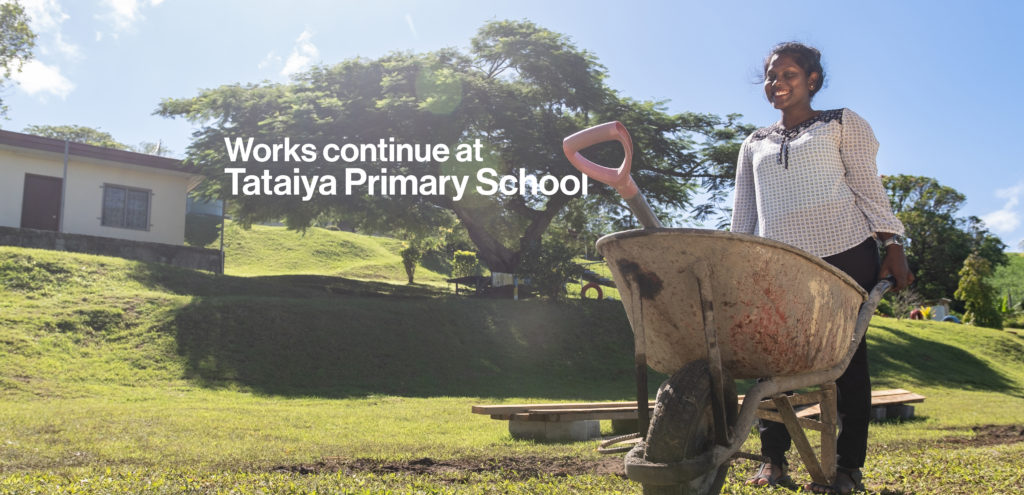 Located about 12 minutes drive from Rakiraki town, Taitaya Primary School caters for 65 school students across 8 grades. The students come from the neighbouring informal settlements of Tuvavatu and Mulau. Tataiya is 1 of 11 schools that Habitat for Humanity Fiji is assisting in the province of Ra. The 11 schools were identified by UNICEF and Fiji's Ministry of Education due to water scarcity in their respective locations and their vulnerability to issues around water, sanitation and hygiene (WASH).